(Estadão E&N) Marking the largest acquisition in the country, DeVry has purchased Brazil's Grupo Ibmec Educacional for R$699m from Capital Group International.
Dono de universidades no Nordeste desde 2009, grupo americano anunciou seu negócio mais relevante no País; com a venda, fundador do Ibmec e do Insper, Cláudio Haddad, resolve conflito de interesse e libera instituição para crescer em SP.
No Brasil desde 2009, o grupo americano de educação DeVry anunciou nesta terça-feira, 15, seu maior investimento no mercado nacional: a compra de 96,4% da rede de ensino Ibmec por R$ 699 milhões. O porte do negócio surpreendeu executivos do setor, uma vez que os estrangeiros da DeVry são conhecidos por uma cautela extrema na condução das aquisições.
Nos últimos sete anos, quando as empresas de educação lideraram um processo sem precedentes de compras e fusões no País, a DeVry fez nove aquisições, desembolsando um total de R$ 570 milhões. Hoje, ela controla 16 instituições e atende 135 mil alunos. A Kroton, maior companhia brasileira de educação, tem 1,1 milhão de estudantes.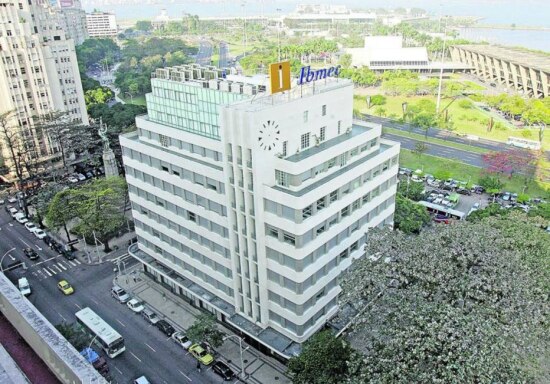 "A compra do Ibmec não fará essa base subir consideravelmente, mas pode dar prestígio à DeVry, que já tem um portfólio de instituições com bom desempenho acadêmico", diz o especialista Carlos Monteiro, da CM Consultoria. Com 15 mil alunos, o Ibmec se tornou referência em cursos de graduação e pós graduação em economia e administração, com mensalidades que beiram os R$ 3 mil. A rede está presente no Rio, em Brasília, Belo Horizonte e Campinas.
Expansão. Em nota, o presidente da DeVry Brasil, Carlos Degas Filgueiras, disse que um dos objetivos da compra é "consolidar a presença da rede na principal região do Brasil". Os americanos entraram no mercado brasileiro pelo Nordeste, ao adquirir a Fanor, de Fortaleza. Só em dezembro de 2014, com a compra da Damásio Educacional, de cursos preparatórios para carreiras jurídica e pública, a empresa chegou ao Sudeste. A DeVry também é dona da Clio, cursinho que prepara candidatos ao Instituto Rio Branco.
A dúvida do mercado agora é saber como e quando a rede deve estrear em São Paulo, cidade que está no centro de um desentendimento entre sócios do Ibmec e que pode ter motivado o processo de venda, por seu fundador, o ex-presidente do banco Garantia, Cláudio Haddad. Em 2004, a unidade paulistana tornou-se uma instituição sem fins lucrativos e mudou de nome para Insper. Haddad determinou que o Ibmec só poderia entrar na capital em 2016, para evitar conflitos de interesse.
Em 2013, o executivo VanDyck Silveira, que presidia a instituição na época, e, segundo fontes, não concordava com a decisão do sócio majoritário, se uniu a outros investidores e fez uma oferta de R$ 380 milhões pelo Ibmec. Haddad recusou e demitiu o presidente. Desde 2010, ele detém 40% da companhia. Outros 35% estavam nas mãos do fundo americano Capital e de minoritários.
Desde o ano passado, Cláudio Haddad vinha negociando com fundos de private equity e com grandes companhias do setor. "O resultado dessa disputa", diz Daniel Damiani da assessoria financeira JK Capital, "acabou sendo surpreendente, pelo valor do negócio e por ter sido a DeVry, tão conservadora em crescimento, a ficar com o ativo."